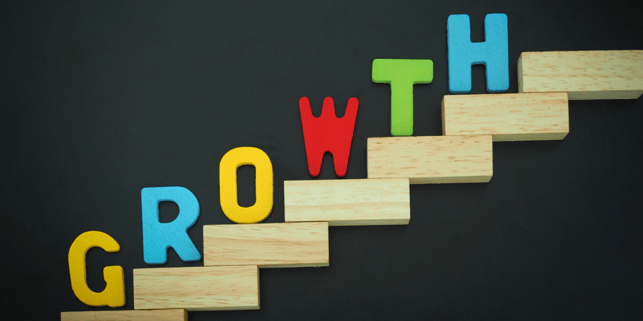 To be known in the market, get clients and have a turnover of R1mil don't just happen, it requires intentional planning & execution. HERE'S HOW WE CAN HELP YOU UNLOCK YOUR BUSINESS GROWTH
(1) Business Profile Packaging
If you are in the business-to-business market, that is, your businesses sell products or service to other businesses, you must have a business profile because it is what gets you through the door – the CV that the decision maker uses to decide whether to invite you to bid or not. A business profile is more than just generic mission and vision statements. It is about using content to sell your company's story. Your potential clients want to know what you are about, what you can do for them, how you work and why they should choose you over other companies. We are experts in copy writing and content marketing, and we will package your business profile from the lens of a potential client. Get a distinctive and comprehensive Business Profile from us at R1500
(2) Business Analysis
Surely you have some sort of vision for your business and goals you want to achieve, be to achieve a R40k monthly turnover or expand your operations. So, what we want to help you with is benchmark where your business is currently at and where you want your business to be, and then map out how to practically get there – achieve the results.
Our Business Analysis intervention is in 3 Parts;
(i) We will work with you to answer these top 3 questions:
Where is your business now? This involves understanding your current internal operations, market share, what is currently driving profitability and how it compares to competitors.
Where do you want to take it? This involves mapping out your top-level objectives and goals.
What do you need to do to get there? This involves changes you will need to make to deliver on your strategic objectives, unearthing best ways to implement.
(ii) Fit-For-Purpose Alignment
This is the part where we will ensure that we fix and enhance areas in your business that are key to enable business growth. The special focus will be on Business Model, Sales, Finance and Leadership where we will work with you to reaffirm your business model, develop a financial management system, review and reaffirm your pricing strategy and revenue model, as well as your operating model.
(iii) Strategic Plan Development
The Part 1 & 2 of this intervention will be consolidated into a strategic plan which will encompass the following, amongst others;
Market & Industry Insights – Trends, Consumer Behaviour, Competition Analysis
SVRO Analysis – Analysis of the Strengths, Vulnerabilities, Resources and Opportunities you have. These will help when it comes to leveraging for your plan of attack against competitors, as well as areas you need to build on.
Developing your True Vision – This involves going beyond "I started a business because I had no job." It is about painting a picture of the type of company you want to build by clearly articulating what success looks like in clear terms from customer, markets, financial position, etc point of view.
SMART Goals – Defining your Sales & Marketing objectives, Operational & Financial objectives/Goals
Systematic Growth Planning – A thriving company is a growing company. It is through growth that your business can hire more people, buy the best equipment, expand etc. Systematic growth planning is about identifying the segments your business can grow, and/or should focus on, to improve sales volume, profitability, financial position.
Customer Value Proposition Mapping – Outlining your business's product and service portfolios and the value they add to the customer – why customers buy that particular product or service.
Defining your targeted markets – Not everyone is your customer. Defining targeted markets helps you to understand who your ideal clients are. Ideal clients/customers are those that need your solution (product or service), can afford your fee and are willing to pay. Those that need your solution but can't afford or aren't willing to pay for it, they are not your target market, therefore you aren't supposed to market to them.
Defining your Competitive Strategy – This is about identifying how you can deliver unique value to your customers – how you can create space from competition (gain competitive advantage over your rivals) in your service/product offering, pricing model, delivery system etc.
Resource Planning – What is required to execute the activities that will enable you to achieve the performance targets.
Performance Management – A strategy is successful when it is undoubtedly responsible for one or more of the following measurable, tangible results: Business Growth. Growth means an increase in sales revenue, repeat business volume, customer retention rate, accessible market size, customer demand, average sale value, RFP's received, RFP quality and size. Strong Competitive Position. Which means an increase in market share, market position, brand awareness, growth rate vs competitors. Strong Financial Performance. Which means an increase in gross profits, return on total assets, gross margin, operating profit. We will formulate a Key Performance Indicators' (KPIs) to not only help you understand what winning means for your business, but also help you benchmark your progress.
We will also offer an optional (yet recommended) monthly performance management coaching. Our Business Analysis Intervention service fee is R5 000 (Excl the monthly performance coaching)
(3) Get Funding Ready
Injecting cash into your business, be it from external sources or from you or business returns, is key to unlocking growth. In case of using external sources such as loans and grants, you need to get your business ready for funding. And having worked with funding acquisition and proposal writing space for over 5 years full-time, we are positive to announce that there is funding out there, and those that access it are those who are ready. So, we want to help you get funding by getting you ready for it!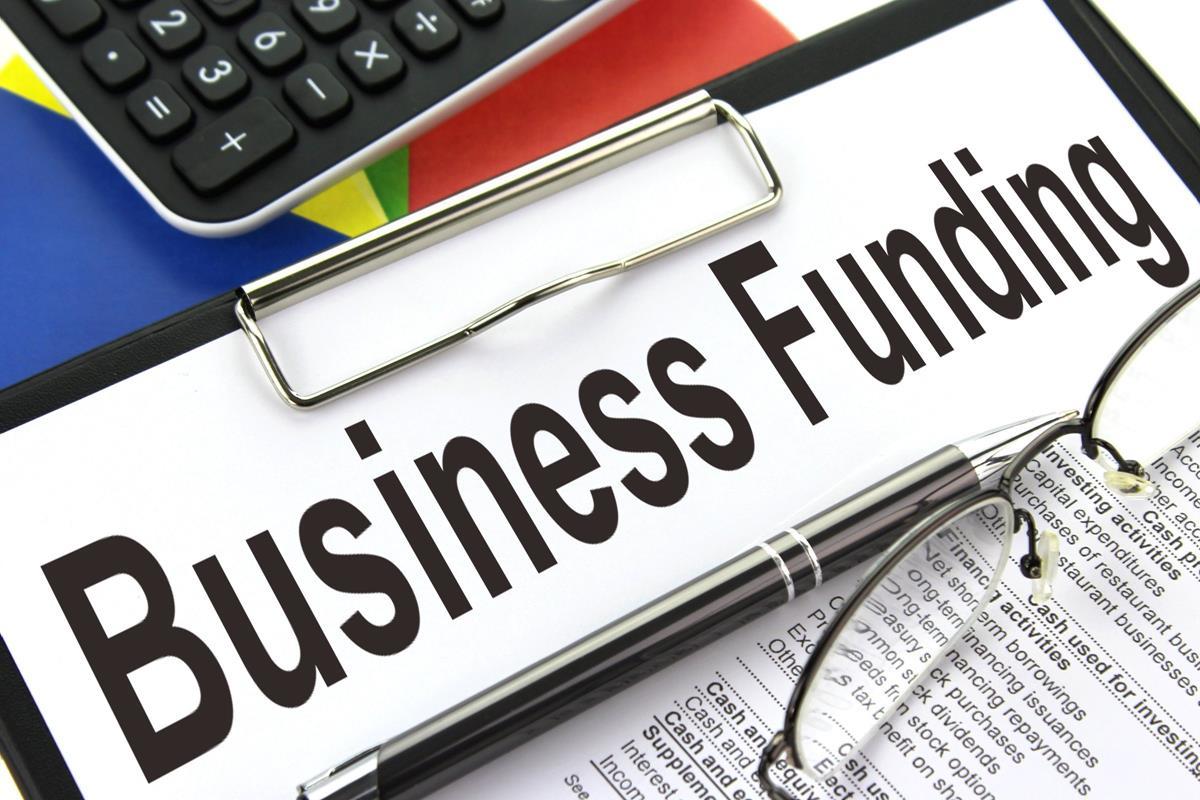 Luck is when an opportunity meets the prepared – you are never get funded because you do things at last minute. We give you an opportunity to prepare yourself to grab the next funding opportunity.

Kgadi Mmanakana
What it means to be Funding Ready:
"I require R50k business loan for asset acquisition which will increase our production rate and output thus moving us from R20k in monthly turnover to R40k. Here's our historical financial data attesting to this claim."
"I require R30k in start-up capital to finance the business production inputs. I spent the past 12 months activating the brand and building customer traction (here are the results). Thus far I invested R5k of my personal savings in consulting (building a business plan, company registration, logo and website design, and data for social media community development). R30k investment will translate into R40k monthly turnover within the first year."
How we will help you Get Funding Ready
Option 1 – Short-term (usually for existing businesses looking for growth or working capital) @ R4 200

Conduct a funding needs assessment for your business.
Develop a comprehensive and bankable business plan to use to secure funding.
Recommend funders to start approaching and paying attention to, that match your funding needs.

Option 2 – Long-game (usually for startups or existing businesses looking for a large amount of funding and requires to build business net-worth first) @ R4200 once – off (plus R500 monthly)

Join our Get Funding Ready program. We will help you with:

Getting customer traction
Building financial profile
Compiling Business funding proposal
Advise on or facilitate acquisition of relevant compliance documents that funders will need.
Monthly coaching focused on achieving financial, market share and sales performance targets set.
(5) Business Proposal Writing
Sometimes to unlock growth of your business means securing a contract to be a supplier or service provider, building strategic partnerships, acquiring funding etc. Below are some of the proposal writing services we offer. Which one do you need to unlock your business growth?
(6) Business Plan Development
The purpose of a business plan is to map out your approach to business. It provides a manual of how things are or will be done in your business, and this makes it easy for someone to lead your busines in your absence. It helps you avoid being sick in bed with your business because it is all in your head.
RUNNING BUSINESS FROM YOUR HEAD COULD BE THE REASON WHY YOUR BUSINESS IS NOT GROWING AND REACHING ITS FULL POTENTIAL. GET IT ON PAPER, LET US HELP YOU MAP OUT YOUR BUSINESS PLAN! @ R4 200
(7) Business Mentorship
Unlock your business growth through mentorship. Let me, Kgadi Mmanakana, a business development strategist with first-hand experience in business development and a combined decade of diversified experience with 7 years in consulting and helping others build businesses and social enterprises, be your dedicated business mentor.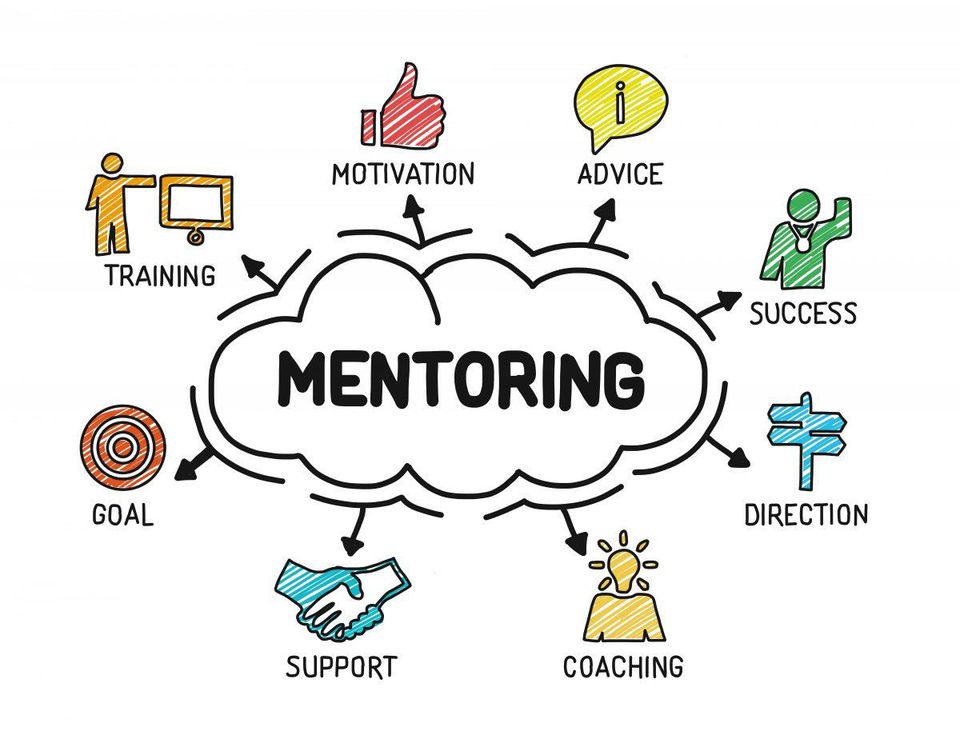 Join our Founders Support Business Mentorship Program
What we will focus on
Financial Management – (i) We build financial management systems for your business (e.g. income, cashflow, budget tools) and then have (ii) monthly financial analysis and reporting.
Sales & Marketing – (iii) We formulate a tactical sales and marketing plan to map out your revenue and market reach targets,an action plan to achieve them, and have (iv) monthly performance reviews.
Business Development – (v) Explore business growth, access to markets, and profit maximization strategies, and have (vi) leadership and "matters arising" support.
2 x 1 – hour long sessions every month telephonically and virtually. At a fee of R500 Monthly. To join whatsApp 081 414 0017 or email kgadi@km-cds.co.za
NB: First payment is R1000 (R500 registration and your mentoring materials + First month's fee).
(8) Strategic Advisory
Book A Consultation With a Strategy Advisor | Get Practical and Actionable Business Advice and Strategies you can use immediately.
What do you need counsel on? Below are some of common subjects that our previous clients consulted us on:
Business Funding – some businesses didn't receive funding because they either didn't do their homework on what the funder is looking for, the funding they said they need is either ridiculously high or low based on their business model, or they didn't represent their business vision and mandate adequately. In this session we will have a funding needs assessment to outline your capital requirements, business financing options, explore potential funders, and what it will take for you to get funded. This is a Get Funding Ready session.
Social Media – There's money circulating online, specifically on social media platforms. Businesses that plug into these Rands are those who understand that social media is about Context, Permission Advertising and is a game of attention because as you're trying to sell to your potential customers, someone is trying to get their attention with fake news, jokes, current affairs and ads. In this session we will discuss the winning basics of Social Media Marketing and Advertising, and how you can leverage on social media to build and grow your business/brand. How it really works for your line of business.
Business Model Innovation – Sustainable positive cash flow requires that you configure your business model in such a way that when one trusted client leaves or whilst waiting for a client to pay after 60 days, you have other revenue streams. In this session we will discuss how you can increase your revenue and maximize profits by reconfiguring your business model and through diversification.
New Markets and Business Ideas – Did you spot a business opportunity that you want to take on, and you want to be sure of its profitability before you jump, come let's discuss it and beak it down to test its market and economic viability. OR do you want to add a new product or service line, or tap into a new customer segment (eg. From startups to corporate), or want to expand your operations? Come let's see if that's a good move, discuss how to keep your moves strategic and how to prepare your business for such moves.
Customer Intelligence – Sometimes we don't close deals because we are selling to the wrong market or you don't have much knowledge about your buyer. Customer profiling is key to getting Intel on what your customer really wants, how they think, and how you can best meet their needs. Come let's give you market Intel.
Market Intelligence – Like it or not, your business is operating in an ever changing market environment. One moment the talk is about the 4th Industrial Revolution, the next whilst trying to learn 4.0 you hear about 5.0. In this session we will focus on the following: Your Industry Structure (to understand the players in your industry), Competition Analysis (what's going on, and the intensity of the competition so that you understand what you're dealing with, and can better position yourself), Trends and drivers of change, Future outlook (how the future of your industry looks like). Come get Intel.
Copywriting and Positioning – Perhaps the reason you never get leads or close sales is because you are not articulating your value proposition clearly…Your website, poster content; sales script (email/telephone) etc requires the right configuration of words, words that prompt your prospects to engage you. Let's sit down and create content for your website (simple thing like introducing your company is very key -not so simple), advertising poster, telephone/email direct/cold sales script, and let's see if you can't close sales.
Business GAP Analysis – every business owner want their business to thrive whether in terms of market penetration, sales, operations etc. Most fail because they scale prematurely – their businesses are not ready. Come let's benchmark your business; where it is now, where you want to get to, and what it will take to get there so that you can prepare yourself. And get to know what you need to Stop, Start and Continue doing to unlock the potential of your business.
Get Procurement Ready – Businesses that offer services or products and their business models involves acquiring contracts to be a service provider/supplier, oftentimes miss procurement opportunities because they think you just need to send your vague profile/proposal and then boom you get contracted. No, it is more than that. You need to understand Enterprise Supplier Development and Procurement Strategies that your potential clients use. To have your product on Shoprite's shelves, you must meet certain criteria; to provide trucking(logistics) solutions to Samancor, you mus meet certain criteria. Come let us get you ready for procurement. This session will enable you as a potential supplier or service provider, and open doors of procurement opportunities for your business.
Client Acquisition and Retention – This is simple, come let's discuss practical ways for you to start closing deals for your business. And how to increase sales by leveraging on the existing clientele.
Consultation fee: R550 for a maximum of 2 hrs. (Telephonic/Virtually)
Book your consultation via WhatsApp 081 414 0017 or Email kgadi@km-cds.co.za